Compete in the Baja? Sure, after you get your hands on Chevy Performance Parts for your Colorado ZR2!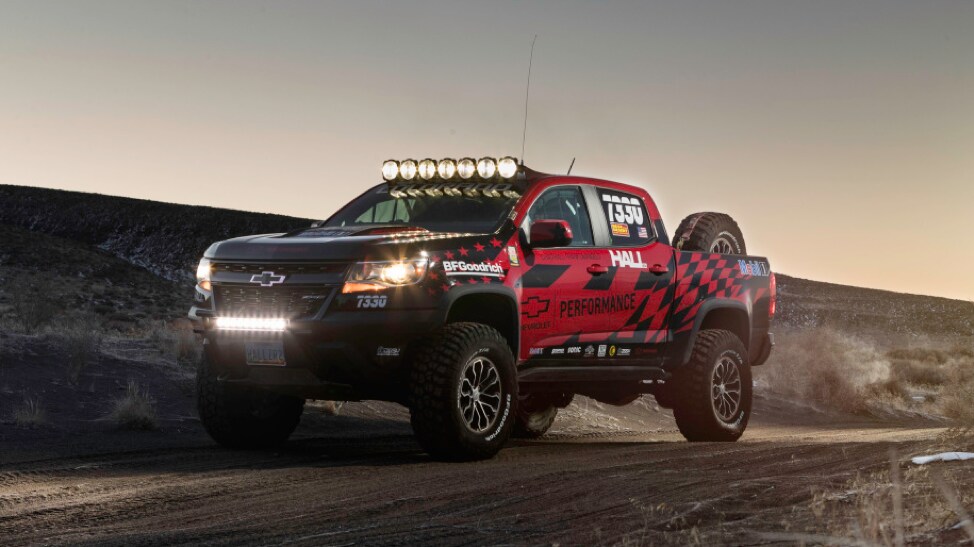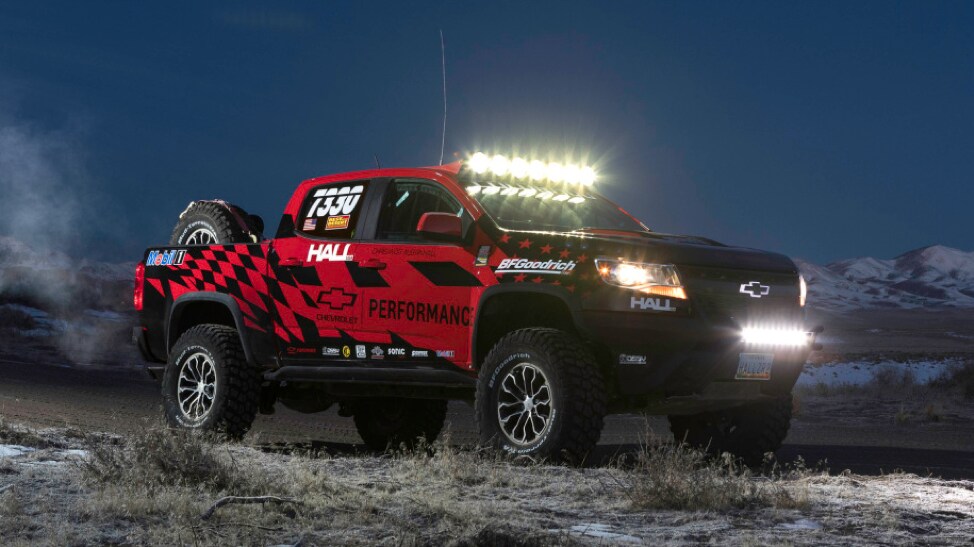 Images Credit: Chevrolet
There's no denying the Colorado is a tough truck that looks fantastic. But now, Chevy Performance is offering parts for the ZR2 so you can outfit your truck exactly like what was used in the "Best in the Desert" series. Hall Racing partnered with Chevy Performance to equip the ZR2 that was used to compete in the Best in the Desert series.
To get the Baja look and performance for your ZR2, head to the parts department at SVG Chevrolet in Greenville or SVG Chevrolet Buick GMC in Urbana. There are a total of 15 components that you can purchase to outfit your ZR2 for ultimate off-roading. Of those components, the Multimatic DSSV shocks will be the biggest investment. The shocks allow greater suspension travel than OEM. A 15% gain in the front and a 10% gain in the rear will make higher side loads easier. In addition, the shock body is threaded so that you can make ride height adjustments to suit your needs.

To ensure the shocks fit properly, you'll need to also purchase the high angle upper control arm ball joint system. The best performance will be gained by also purchasing ball spline half shafts and front and rear jounce shock system. The addition of these parts improves cross-car articulation by 18%. All together, these parts provide superior hard cornering and motion control.

Although those suspension upgrades will give you substantially improved off-road performance, there are other components that can up the ante even more. The other components are a long-travel leaf spring system (which provides an 11 inch gain in suspension travel), a cross-car beam system (giving the truck frame a higher ability to handle loads), and a 1.5 inch lift kit (to give higher fender clearance and allow for a wider range of tire sizes).

These parts are all available as a la carte or can be purchased as a whole package. Of course the parts department has other cool accessories for your Colorado or any other GM vehicle you own. If you love to off-road though…this package is the one to have. Stop in today to order yours!