GM recently announced a partnership with Michelin to introduce an airless tire for use on its vehicles as soon as 2024.

The Michelin tire is called an UPTIS tire, which is an acronym for
Unique Puncture-Proof Tire System.
You may have seen these types of tires on construction equipment before. Their unusual look is unmistakable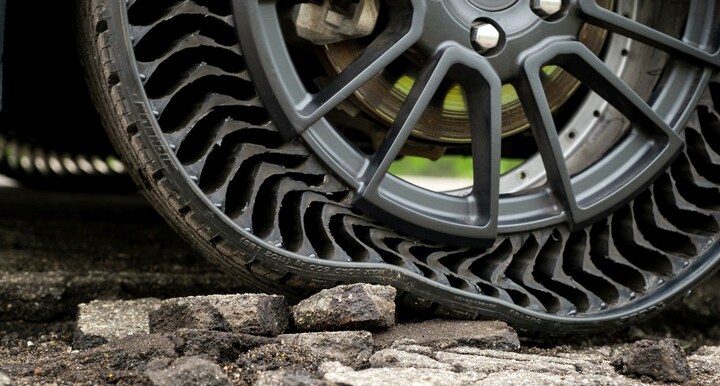 .
Insiders say these tires can eliminate flats and tire damage from road debris such as nails, metal or wood since a puncture wouldn't cause air to escape. Additionally, they can offer some basic protection from pothole-induced damage to wheels due to their flexibility.

GM intends to unveil the tires on a fleet of its Chevrolet Bolt EV hatchbacks for road tests in Michigan later this year. GM and Michelin both stated that UPTIS-style tires could be available on commercial vehicles by 2024.
While the current prototype tire has an expected tread life to equal a standard tire, it's likely that drivers will get more use out of the UPTIS. The reason is that many drivers use their vehicles with improperly inflated tires which leads to premature wear. The UPTIS will have the same amount of road contact no matter the weather or temperature, which are two elements that can affect standard tires.

Are you excited to see the UPTIS tires in the future?