Top ten reasons a 2019 Camaro should be your next ride
Would you just look at it? The 2019 Camaro is a thing of beauty, but its virtues go beyond skin-deep. Read more to learn why the 2019 Camaro should be number one on your list for your next vehicle.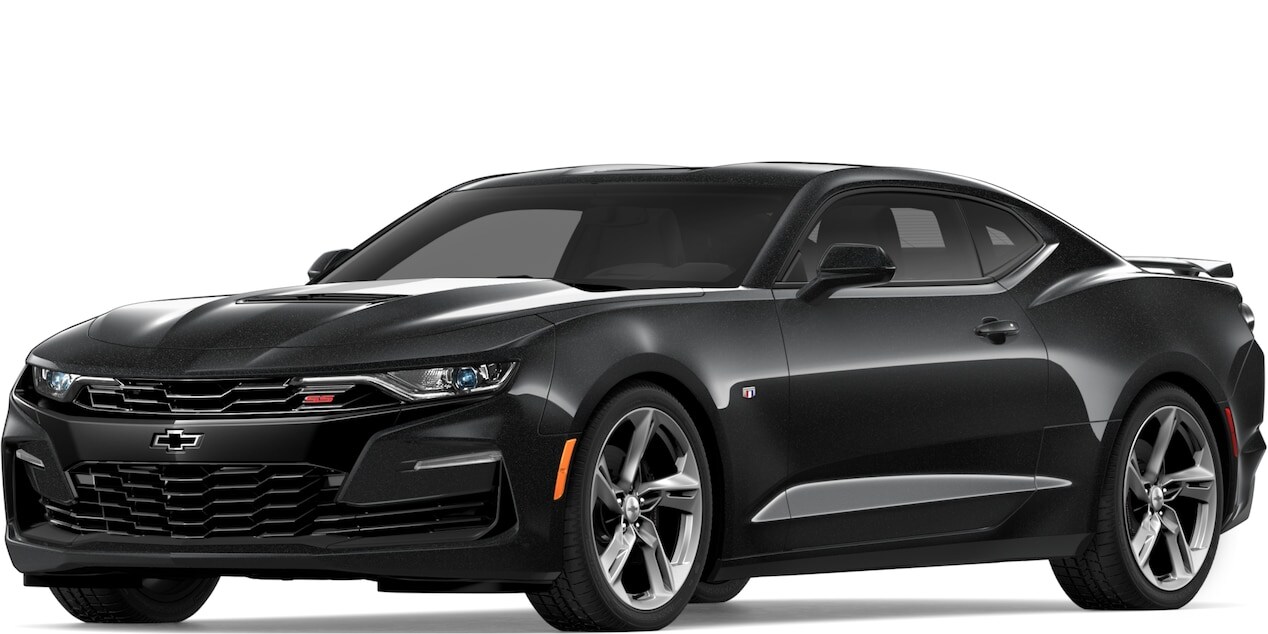 1. Massive performance
The V8 engine in the legendary Camaro SS V8 delivers 455 horsepower resulting in a pavement-scorching 0-60 time of 4.1 seconds. For those who love deep, powerful exhaust tones, they'll love the sound of the V-8. Enthusiasts can choose between a manual six-speed transmission or the new 10-speed automatic.
2. 335 Horsepower getting 28 mpg? It's true!
A 0-60 in 5.6 not fast enough for you? No problem! Move up to the V-6 Camaro and get a 0-60 of 5.1 seconds! Despite its mighty 335 horsepower rating, it manages to provide a respectable 28 mpg. Love the sound of a race-tuned vehicle? Add the available performance exhaust for a healthy amount of horsepower noise.
3. Affordable fun
For a price of $25,000, the base model Camaro packs a lot of great features and performance. With a boosted 4 cylinder engine, you get a 0-60 time of 5.6 seconds backed up with 275 horsepower and 295 pound-feet of torque. Think 0-60 times like that will pour through the gas? Think again. Models with the automatic transmission get 31 mpg on the highway!
4. They're loaded out – even the base model!
The Camaro's included features make it a huge bargain. They come with a Wi-Fi hot spot, an 8 way adjustable driver's seat, a touch-screen interface, OnStar and adjustable driving modes to help you choose between performance and economy.
5. Whoa power to match the go power
The 2019 Camaro features a premium brake system. Those who race know that it's critical to have "whoa power to match the go power" for proper on-track handling. The Camaro's brakes provide excellent stopping power, but also keep the car stable during aggressive braking. For even more track-worthy braking power, you can opt for the available Heavy-Duty Cooling and Braking package. With it, you'll get front brakes with 4 pistons each, an ideal set up for track use.
6. ZL1
For power enthusiasts, the ZL1 is the way to go. With a road-blistering 650 horsepower and a 0-60 time of 3.5 seconds, the ZL1 is a performance junkies dream car.
7. Track-worthy Handling
Everyone loves speed, but speed without handling is scary. The Camaro is the best-handling American-built muscle car and it holds its own with BIG money sports cars on the track. For those who treasure premium driving experiences, the firm steering and suspension are a plus. Want to step it up even more? Opt for the 1LE Track Performance package. This package provides owners with performance tires, stiffer springs, and brakes with optimum stopping power.
8. Infotainment System Improvements
The MyLink infotainment system was a great tool, but GM designed a new interface for 2019. The new interface has faster response times, low screen glare, and easy smartphone connectivity. The navigation is extremely straight-forward and easy to use.
9. Superior safety
Speed is great, but safety is critical. The Camaro was awarded the NHTSA's top overall safety rating. It boasts a five-star rollover rating, and features driver awareness tools such as forward collision alert and blind-spot warning.
10. New view for ultimate awareness
The Camaro is available with a Rear Camera Mirror system. The camera improves the driver's field of vision and allows you to see what is behind you at any given moment.
Ready to make a 2019 Camaro your next ride? SVG Chevrolet in Greenville or SVG Chevrolet Buick GMC in Urbana is ready to help. Check out all of our Camaro inventory here. When you're ready for a test drive, call us at 866-SVG-DEAL.