Kentucky residents looking forward to available jobs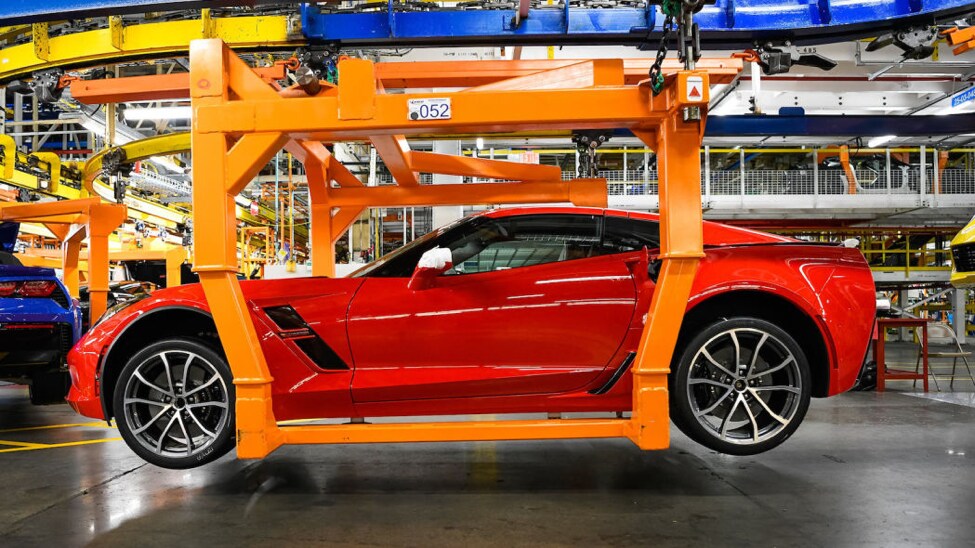 GM has announced that the Bowling Green Corvette assembly plant is adding on 400 jobs to accommodate production
GM has announced that the Bowling Green Corvette assembly plant is adding on 400 jobs to accommodate production of its new mid-engine Corvette.
The new Corvette will likely launch as a 2020 model, and will represent the eighth generation of Corvette. The assembly plant in Kentucky has nearly 40 years of Corvettes under their belts.
Excitement among Corvette enthusiasts is building and GM plans to unveil the new model on July 18th, 2019. GM's CEO, Mary Barra, was lucky enough to ride through Times Square in a camoflauged 2020 Corvette that featured the reveal date on the side of the vehicle.
If you're interested in learning more about the new Corvette, or would like to receive updates on the launch, you can sign up for updates.

If you just can't wait to get your hands on a Corvette, though, come check us out at SVG Chevrolet. We have several Corvettes to choose from.